We invite you to participate in the 2015 Davis Chamber of Commerce 8th Annual B2B Expo! You are not required to be a Chamber Member or a Davis County business to participate. We've made sure that our booth prices continue to be affordable for our vendors and the Expo is free to the public. Your booth will include a sign, a table and two chairs.
Remember, selection of your booth location will be coordinated with you on a "first come, first serve" basis. Once your signed contract and payment are received you can select your booth location. Don't wait, the best sites go early!
Vendor Mixer: A vendor mixer will be held from 11:30am-12:30pm. At the vendor mixer you will get a chance to network with the other Expo vendors and eat a light lunch while you connect. Only vendors will be permitted to attend this mixer, which will allow you the first opportunity to network with other businesses.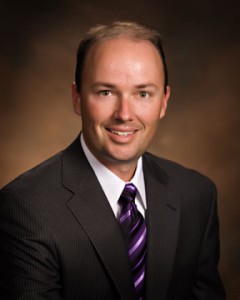 Expo Speaker: One successful part of the event has been the kick-off keynote speaker who draws in a large crowd. We are pleased to announce that our speaker this year will be Lt. Governor Spencer Cox. He will be speaking from 1:00pm-2:00pm. At 2:00pm we will open the Expo doors and allow everyone in to see your great booth and learn about your business.
Food Vendors: As a reminder, if you are a food vendor and will be distributing samples (not in a sealed package) at the Expo; you must obtain a temporary off-site food permit. Vendors can acquire a permit by contacting: Davis County Environmental Health, (801) 525-5128, http://www.daviscountyutah.gov.
Prizes: We will announce prizes at the top of each hour; the prize must be a tangible item valued at over $100.00. The prizes will be given away at your booth; it's a great way to be featured at the Expo! Please email Morgan at morgan@davischamberofcommerce.com if you have a prize you would like to give away.
Come join us and find out why others find such great value in the Davis Chamber B2B Expo!!